Without Further Ado...I present Eina!
Ok, so I've been delinquent with posting. I've been told to come down off my puppy high. Without actually doing that (:-)) I will present pictures of Eina (baby pictures(4wks) at the bottom, recent pictures(8wks) at top) without further ado...
NOTE: Knuckles and Eina are in love with each other. They will not stop wrestling. From the moment Eina spots Knuckles in the morning until bedtime, she attacks him every chance she gets and jumps on his head, barks at him, rolls around him, etc. He either stares at her or decides to go for it and wrestle. I swear some of his moves look like he should be on Monday Night Wrestling. We've even seen him body-slam her and sit on her head. Lately when he's tired of her wrestling he puts one or two paws on her stomach and just looks around the room absently while she is wildly struggling to get up and attack him again. Beautiful and highly amusing. They will be great friends...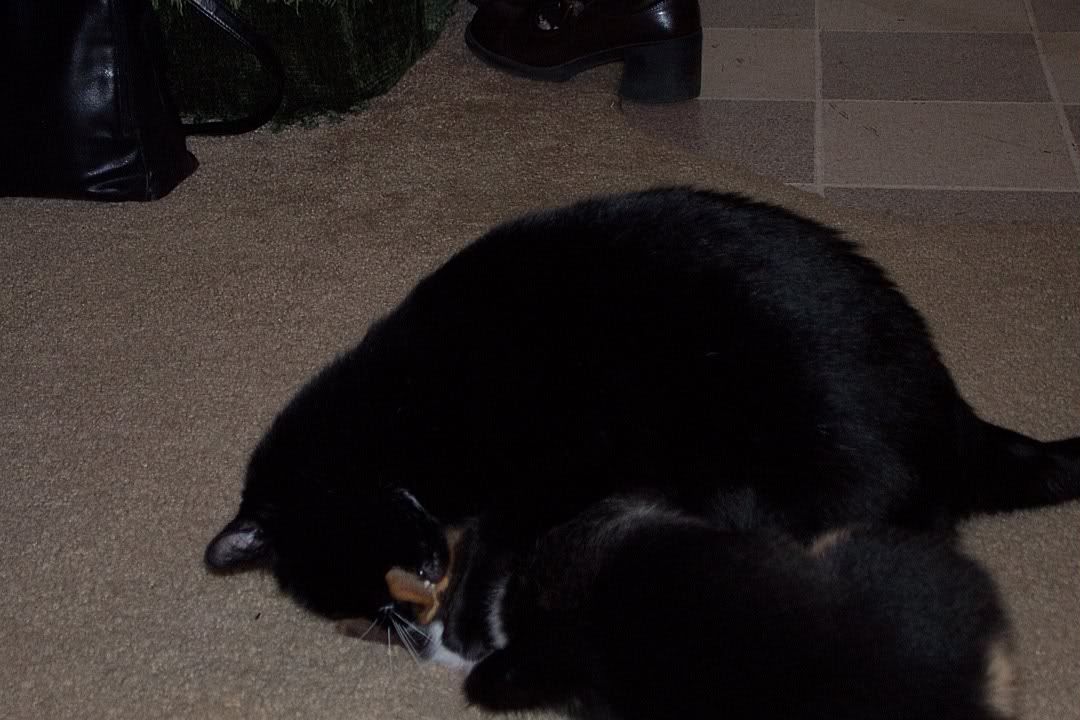 BABY EINA (4 weeks old, at the breeder's):

Have I mentioned yet that she is adorable?