Back from vacation, back to blogging...
Hi! I'm back from a great vacation at Wikiup Lake in Central Oregon and back to blogging. We have a much better internet connection at home now so I can begin the blogging again! Tonight I post simply a few pictures of our vacation (most featuring Eina), a cell phone case I knit up one day while we were out on the boat fishing (clearly I wasn't doing the fishing) and a picture featuring my new glasses (love them!). I hope all of you in the Knitosphere have been well and I'm glad to be back!
Cell Phone Case...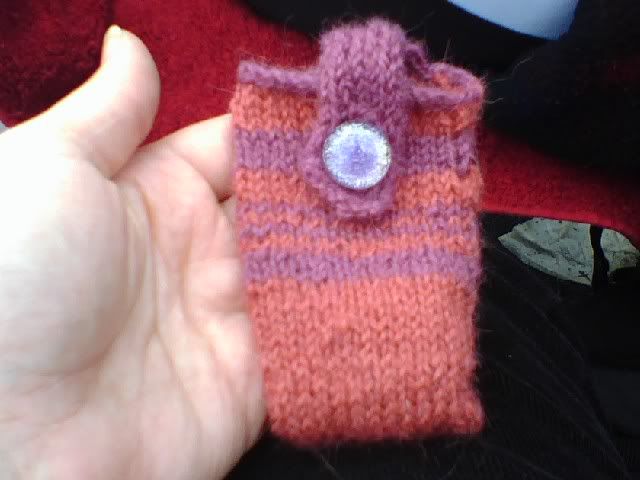 Eina w/ Auntie Tracy (kept warm while on boat fishing)...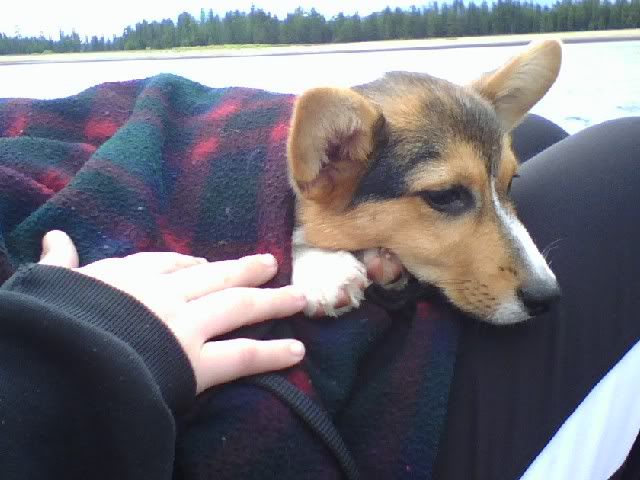 Eina striking a pose...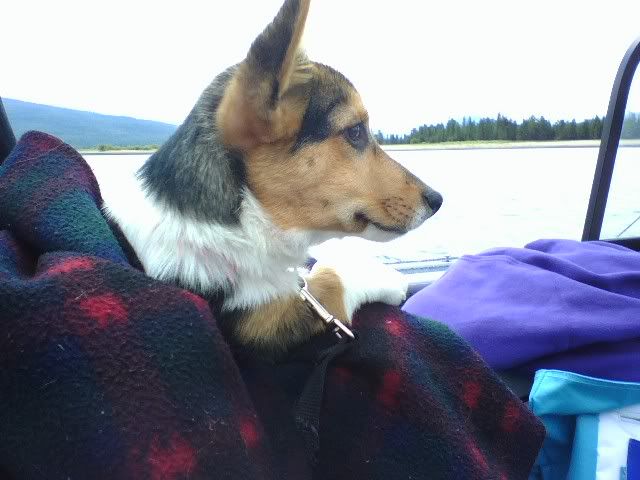 Striking another beautiful pose...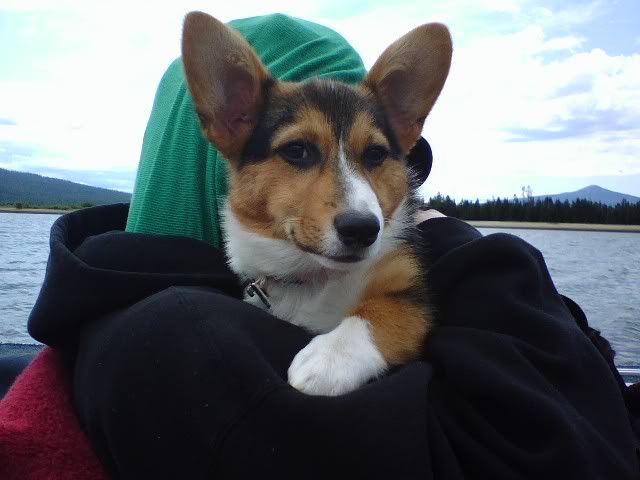 Eina w/ Daddy @ campfire...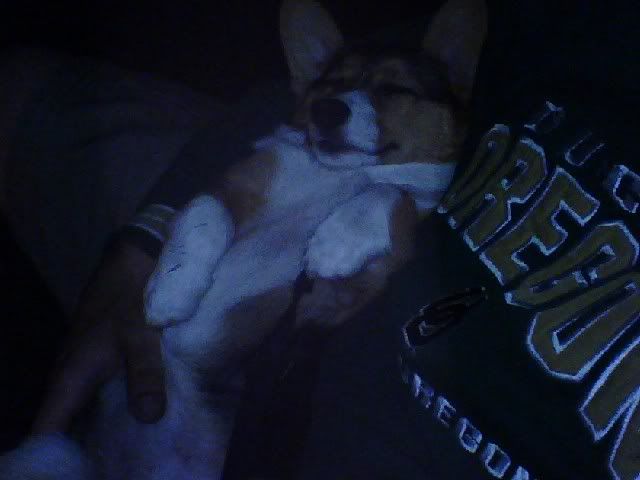 Eina & Mommy b/f camping (can't remember where this pic was taken)...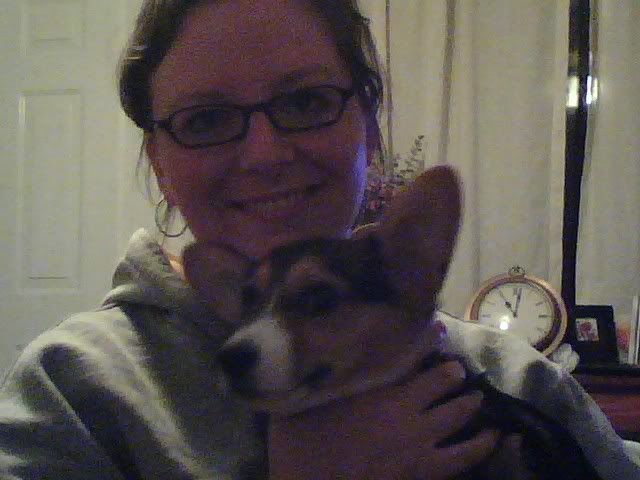 And my new glasses...